Kenyan Scholar John Mbiti [theologian, philosopher, poet, expert in African Religions] has passed away.
---
Kenya is mourning the death of celebrated scholar Prof John Mbiti who breathed his last today, Sunday 06 October 2019.
The acclaimed scholar is known for his outstanding work and contribution in philosophy and religion.
Responding to news about his death, Prof Makau Mutua stated that he had written about the acclaimed scholar and his works in his Sunday Nation column.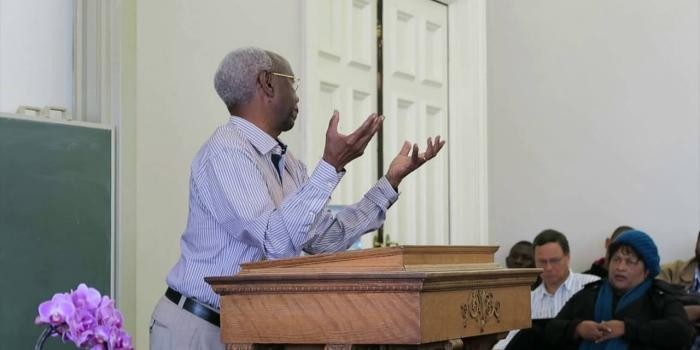 Renowned Kenyan scholar Prof John Mbiti dies in Switzerland
Mutua also prayed for peace while condoling with the deceased's family in a post that read in part that "May his family and friends know peace".
Until his death, the deceased was an Emeritus Professor at the University of Bern and parish minister to the town of Burgdorf, Switzerland.
See the full report here: https://www.pulselive.co.ke/news/professor-makau-mutua-mourns-renowned-kenyan-scholar-prof-john-mbiti-who-died-in/qgyhmry